Model: GTD-330 II BEAM
Series: moving head beam

Light source: OSRAM SIRIUS HRI 330W New integral lamp, average life time 1500H
Color temperature: 6700K/4500K/3200K
Beam angle: parallel beam angle, 0°-3° adjustable
Linear dimming: 0-100% mechanical linear dimming
Fast shutter: pulse strobe, synchronous and asynchronous strobe, capable of strobe switching1-20 times/sec
Fixed color: 1 fixed color wheel with 14 filters +white light, half-tone effect, linear color conversion, bi-directionally rotatable at variable speeds and rainbow effect
Dynamic gobo:1 rotating gobo wheel with 12 interchangeable gobos +white, indexable and bi-directionally rotatable at variable speeds, gobo shaking at variable speeds, and 16-bit accurate fine tuning
Static gobo: 1 fixed gobo wheel with 16 interchangeable gobos +white, and bi-directionally rotatable at variable speeds, gobo shaking at variable speeds
Prism: 2 independent rotating prisms, 24 sharp and clear beam effect generated by double-prism combination
Focus: high precision optical glass lens, electronic high-definition linear control
Pan/tilt: pan scanning angle 540° (16-bit precision scanning), tilt scanning angle 270°(16-bit precision scanning), three-phase motor provides fast smooth scanning and eliminates drive noise
Display interface: wide screen LCD in both Chinese and English
Power setting: built-in continuous rechargeable battery, allowing setting functional data via LCD interface without power connection

Sleep mode: uses the most advanced technology to remotely activate sleep mode. When the lamp is disconnected from signal, the sleep mode is enabled automatically to make it more stable and safer. Sleep time can be customized
Communication design: DMX wired or wireless signal transmission, RDM bi-directional control technology, can be upgraded by DMX remote software.
Intelligent heat dissipation: adopts forced air cooling and intelligent temperature monitoring to cool fixture parts, automatically adjusting the cooling system components to efficiently control the temperature according to the temperature values in different locations of the fixture.
Control channel: 3 optional control channels 20/18/15
Weight: electronic ballast 24.5Kg
IP: IP20. Up to IP44 (with adjustable waterproof cover)
Packing: waterproof and shockproof flight case or carton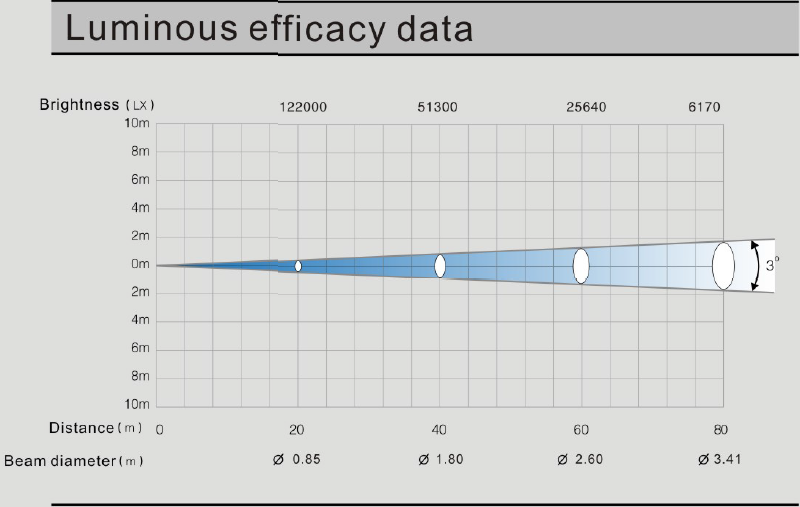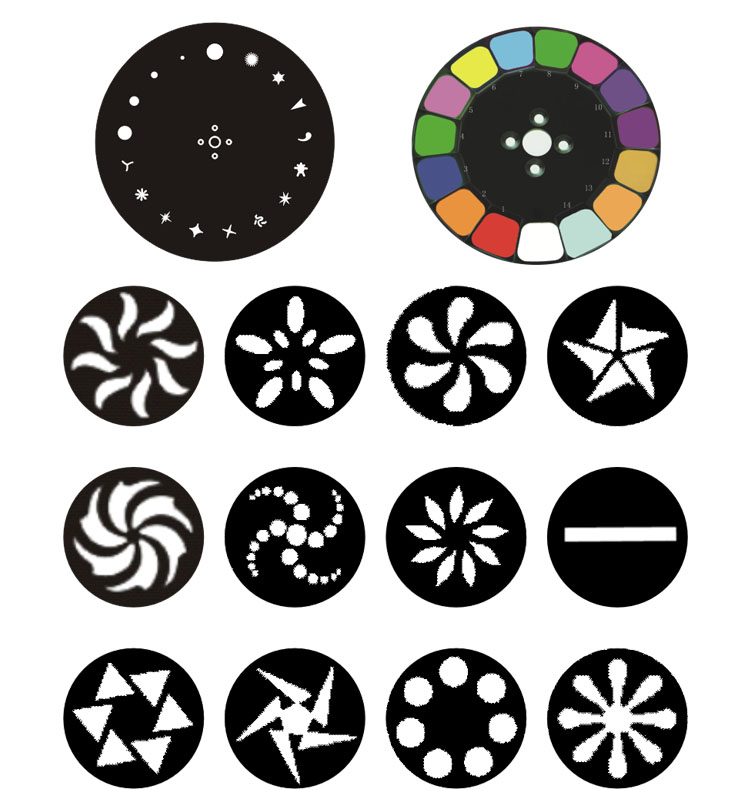 Accessories: User Manual, 1 pc; safety cord, 1 pc; clamp, 2 pcs; 5-meter signal wire, 1 pc